The Get Noticed, Get Found, Get Hired Process!
The Art of Professional Positioning
Download Ingenious Ways to Forge Powerful Connections this a Word doc so you can cut and paste easily.
It is said you can only control the process, not control the outcome. So we have elevated the process so you can come as close as possible to controlling the outcome!
The Art of Professional Positioning is the cornerstone of our proprietary approach to LinkedIn: The Get Noticed, Get Found, Get Hired Process! It all starts with proper targeting so you have direct hits a fewer misses! We show you the ropes so you don't get tanged up in target knots-so tangled up in searching for the right target you are tied up and paralyzed!
The Get Noticed, Get Found, Get Hired Process optimizes and builds momentum, positioning yourself as a true professional in your job search so employers know the value you bring to an organization. The Get Noticed, Get Found, Get Hired Process is powerful because you control the dialogue!
You will learn the steps involved, the words/phrases to use for comments/messages and post original content. We walk you through the process : From Proper Targeting , to writing posts, comments, messages and developing extraordinary and memorable presentations of your achievements and value you offer to an employer.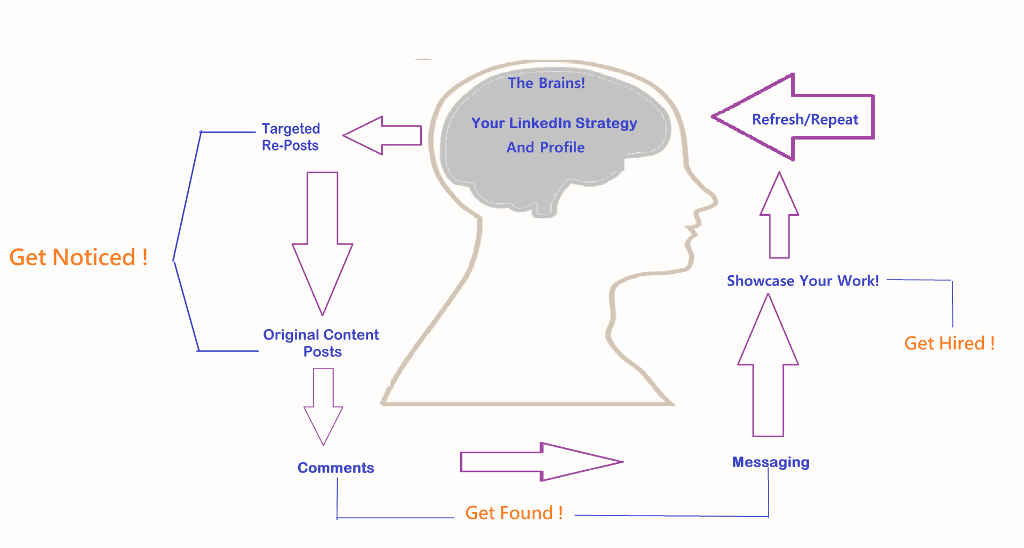 To Get Noticed: You have to Post relevant information about your target industry/position you want! We work with you developing original content and how to repost others work and make meaningful comments.
To Get Found: You have to Comment and Message to make connections. ​You will master the Art of Making Meaningful Comments and Messages so your targets will respond!
To Get Hired: To get an invitation to an interview, you have to create the impression that you are the right person for the job by Showcasing Your Value! Together, we will work on various methods to highlight your achievements, skills, and the value you offer!
​ When people Respond, you are on the right path to attract the jobs you want!
Click on this button for a 30-minute free, no sales pressure Zoom call with Steve Leeker. We will review your current situation together and chat about ideas/options you can take.